Simplified metabolic pathway for heme synthesis1,2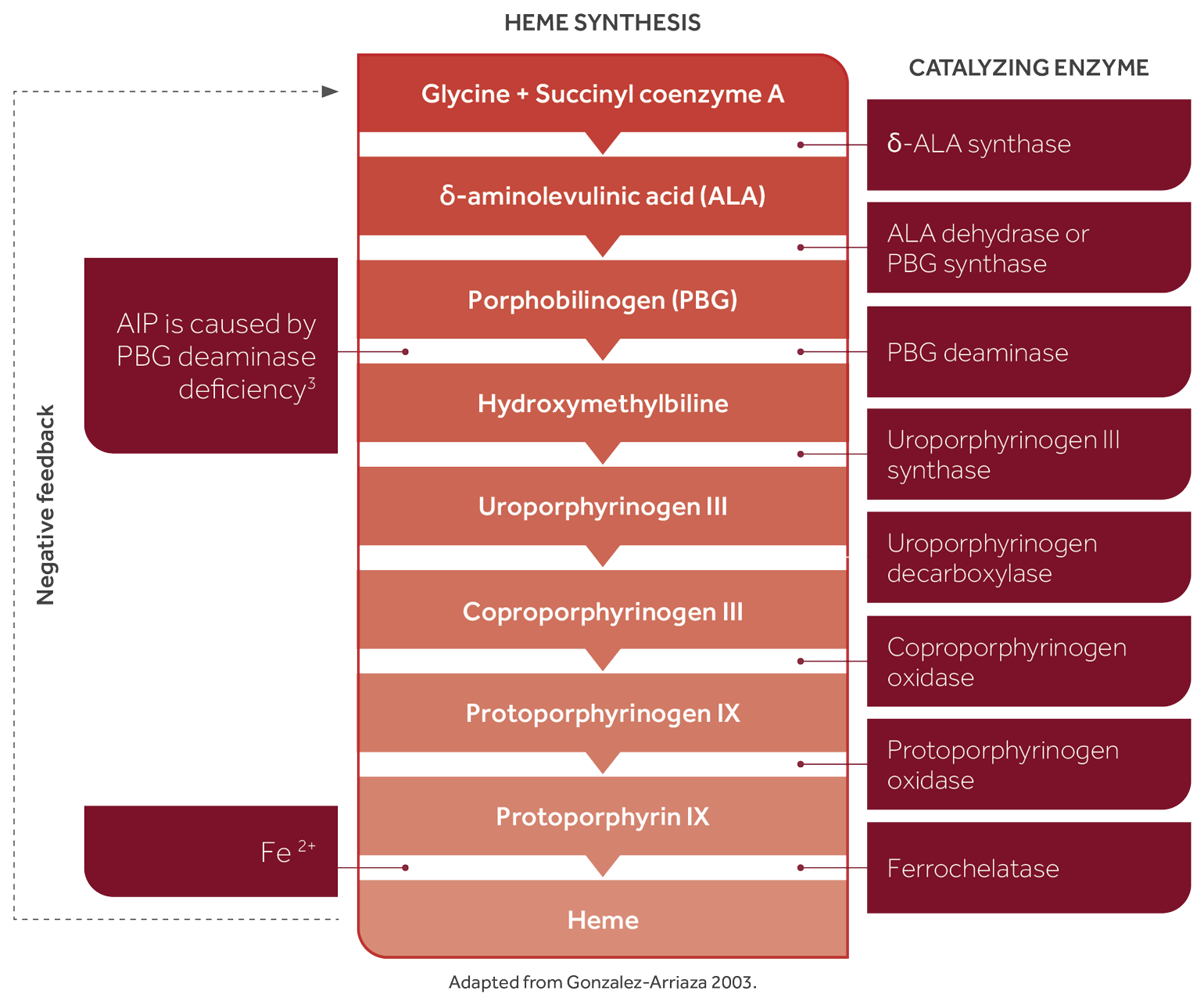 References:
Gonzalez‑Arriaza HL, Bostwick JM. Acute Porphyrias: A Case Report and Review. Am J Psych 2003;160(3):450‑458.
Longo DL, Fauci AS, Kasper DL, Hauser SL, Jameson JL, Loscalzo J: Harrison's Principles of Internal Medicine, 18th Edition: www.accessmedicine.com
Anderson KE, Bloomer JR, Bonkovsky HL, et al. Recommendations for the Diagnosis and Treatment of the Acute Porphyrias. Ann Intern Med 2005;142:439‑450.